SEASON 2
In this exciting new season of Princess of South Beach, our dearly cherished telenovela comes back with a twist even juicier than a freshly squeezed lime, as this sizzling series morphs into a murder mystery comedy that goes straight to the uncomfortable past of South Beach's royal family, the Calderon's. It's been about 6 weeks since Gloria Calderon's shocking revelation, and this time, Estrella, the family's nosey maid, teams up with our charming prince, Raúl, and reporter, Andrés, to figure the whereabouts of her long-lost high school sweetheart, Gabby. The only problem is, Sara, her current girlfriend, has no idea this is happening. Get ready for an exhilarating ride, and keep up with the most notorious family in podcasting, while you unravel the mystery. Are you ready to finally uncover the dark past behind our dearest Esteban Calderon?
MEET THE CAST
English Cast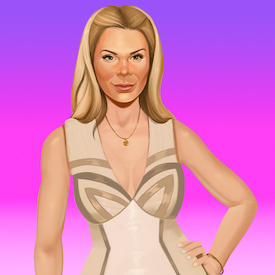 Victoria Barner
Kelly Kunkel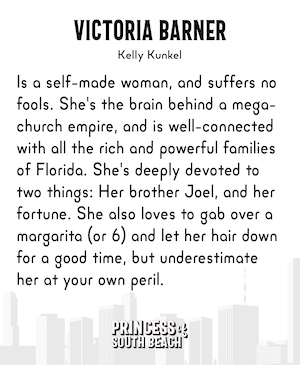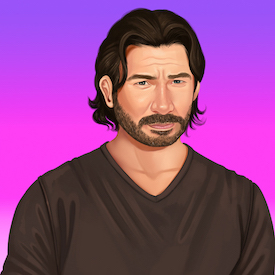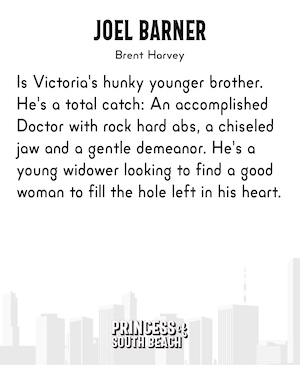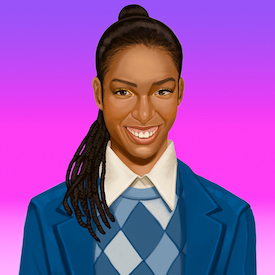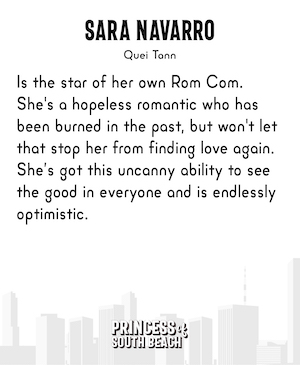 MEET THE CAST
Spanish Cast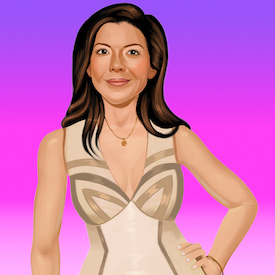 Victoria Barner
Berenice Ruíz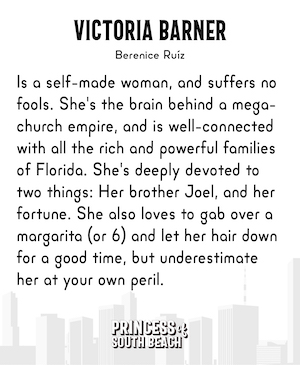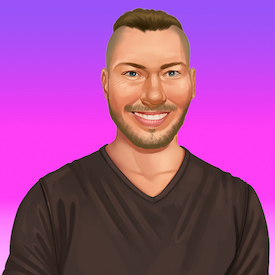 Joel Barner
Idzi Dutkiewicz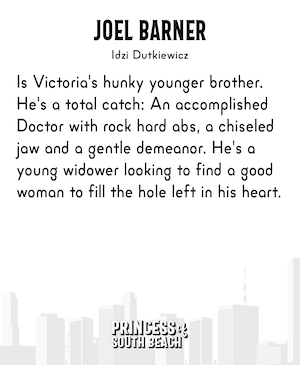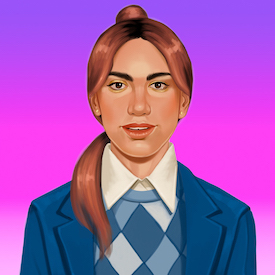 Sara Navarro
Samantha Giménez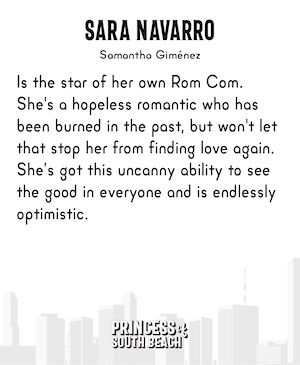 Princess of South Beach Season 2 premieres August 22th. Listen to it on the iHeart Radio App, Apple Podcasts, or wherever you get your podcasts.
SEASON 1
Gloria Calderón is your typical Miami socialite: she´s always at the hottest parties, dressed in the latest fashions, and is connected to all the rich and beautiful people of South Beach. But Gloria has a secret - she is dead. At least, the real Gloria is. The Gloria that is currently trending on Twitter is actually her secret twin sister, María del Carmen, an innocent orphan raised in a convent (duh!). In Princess of South Beach, follow the story of these long-lost twins as they discover the secrets of the powerful Calderon family. With the plot twists of La Usurpadora, and the comedic tone of Jane the Virgin, Princess of South Beach is your abuela's telenovela with a millennial facelift.
MEET THE FAMILY
English Cast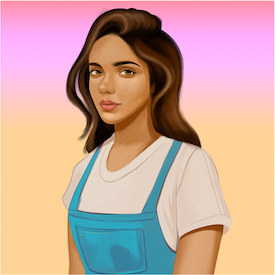 María del Carmen
Rachel Zegler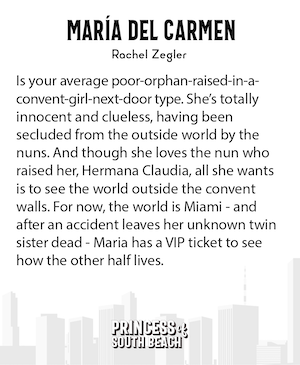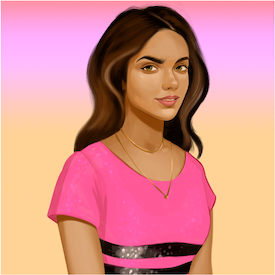 Gloria Calderón
Rachel Zegler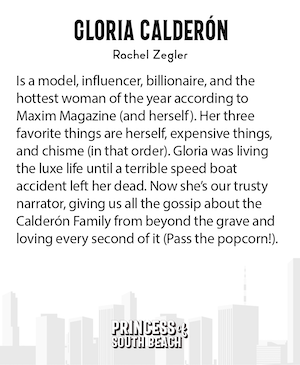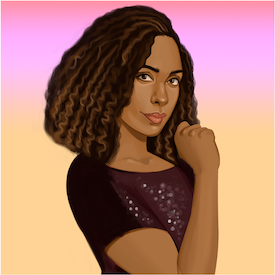 Luisa Calderón
Gina Torres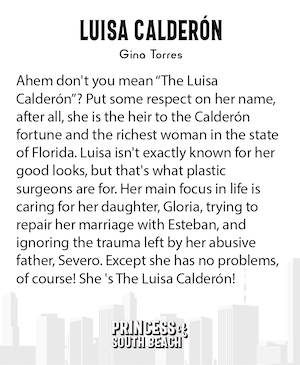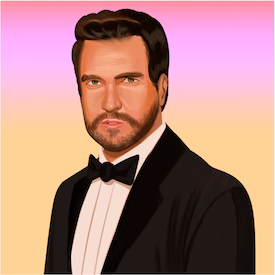 Esteban Calderón
Raúl Esparza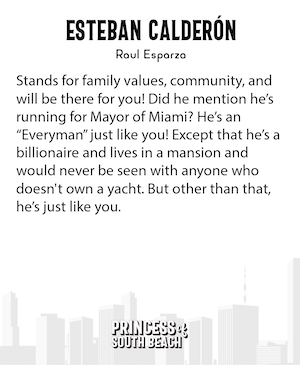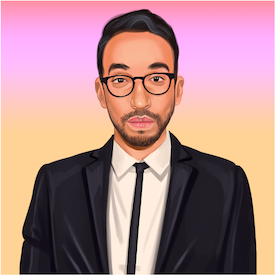 Raúl Santana
Andy Bustillos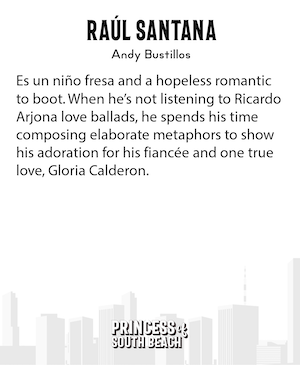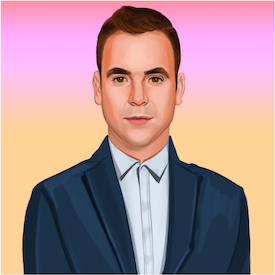 Andrés Reyes
Alan Aisenberg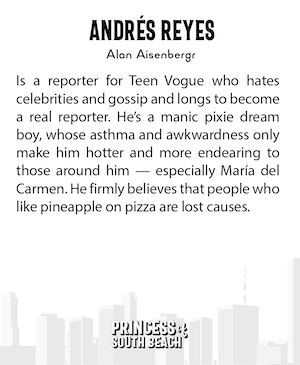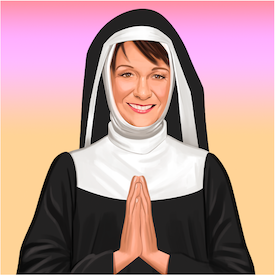 Hermana Claudia
Ivonne Coll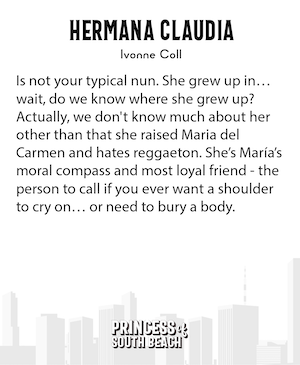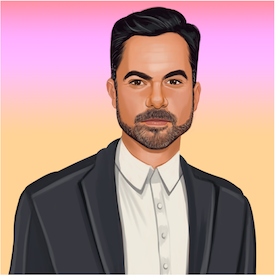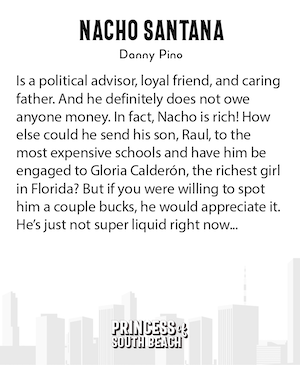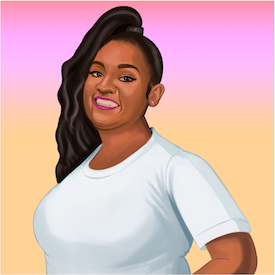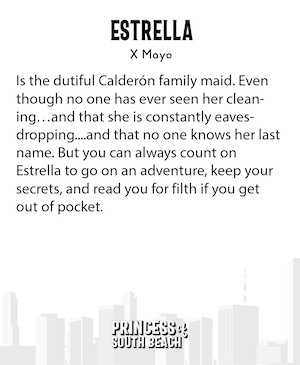 MEET THE FAMILY
Spanish Cast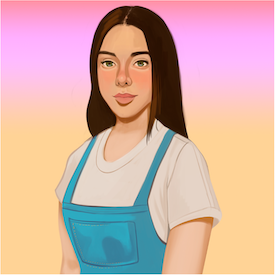 María del Carmen
Sheryl Rubio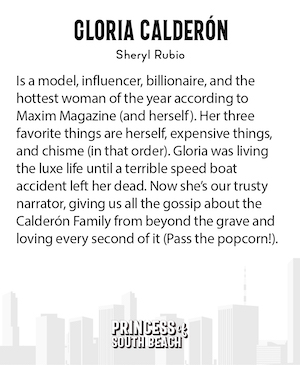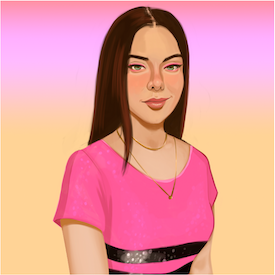 Gloria Calderón
Sheryl Rubio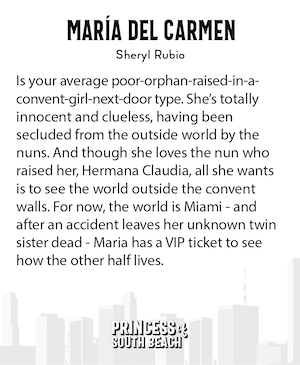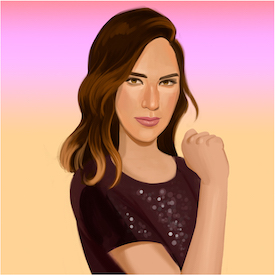 Luisa Calderón
Erika de la Vega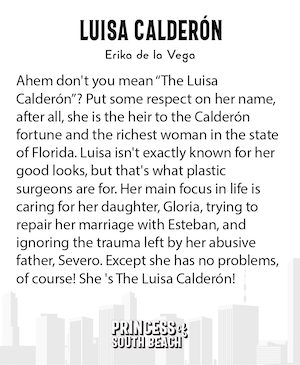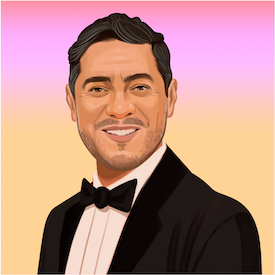 Esteban Calderón
Marco Viloria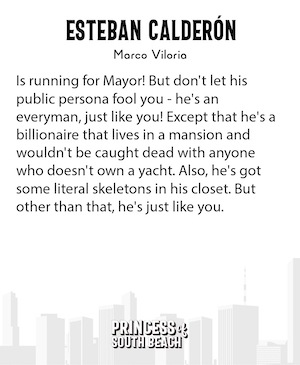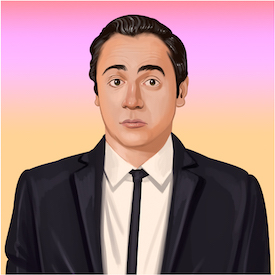 Raúl Santana
Ricardo O'Farrill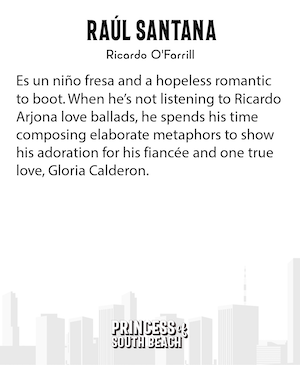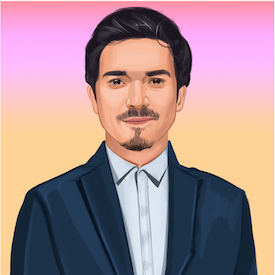 Andrés Reyes
Fitzgerald Navarro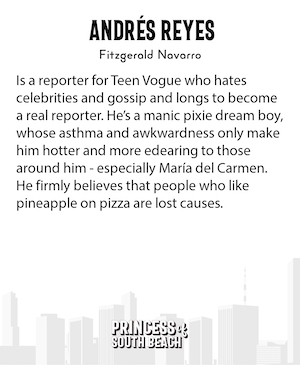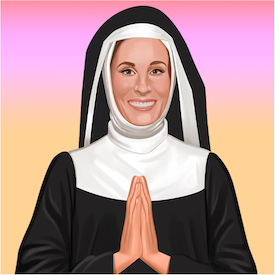 Hermana Claudia
Mónica Huarte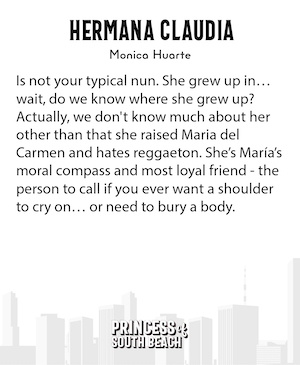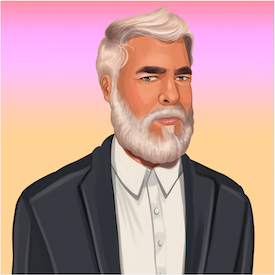 Nacho Santana
Eduardo Albornoz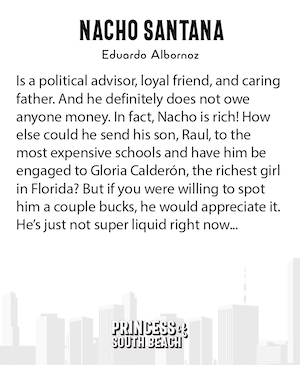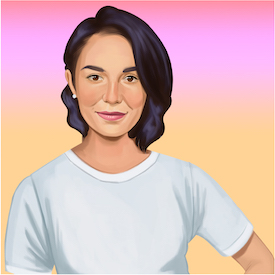 Estrella
Martha de la Torre